Tony Hawk's Pro Skater 1 and 2 Gets A Remastered Collection
Activision Games broke the news that Tony  "Birdman" Hawk and Vicarious Visions would be coming together for the remaster of Tony Hawk's Pro Skater 1 and 2 for PS4, Xbox One, and PC. The classic game will be getting a modern overhaul as well as brand new features when it releases on September 4, 2020.
The remastered collection will have a huge graphical upgrade, with 4k resolution running on a crisp framerate of 60 fps. All the original level will be making their return, from the fan-favorite Warehouse to the Bull Ring. Players can play solo, local multiplayer, and even the brand new online multiplayer.  Create-a-Park will be coming back with additional features so players can make the park of their dream(or nightmares) and even share it online. The customization also transfers to their characters as the Create-a-Skater lets players stylize their skaters with a crazy amount of creativity and freedom.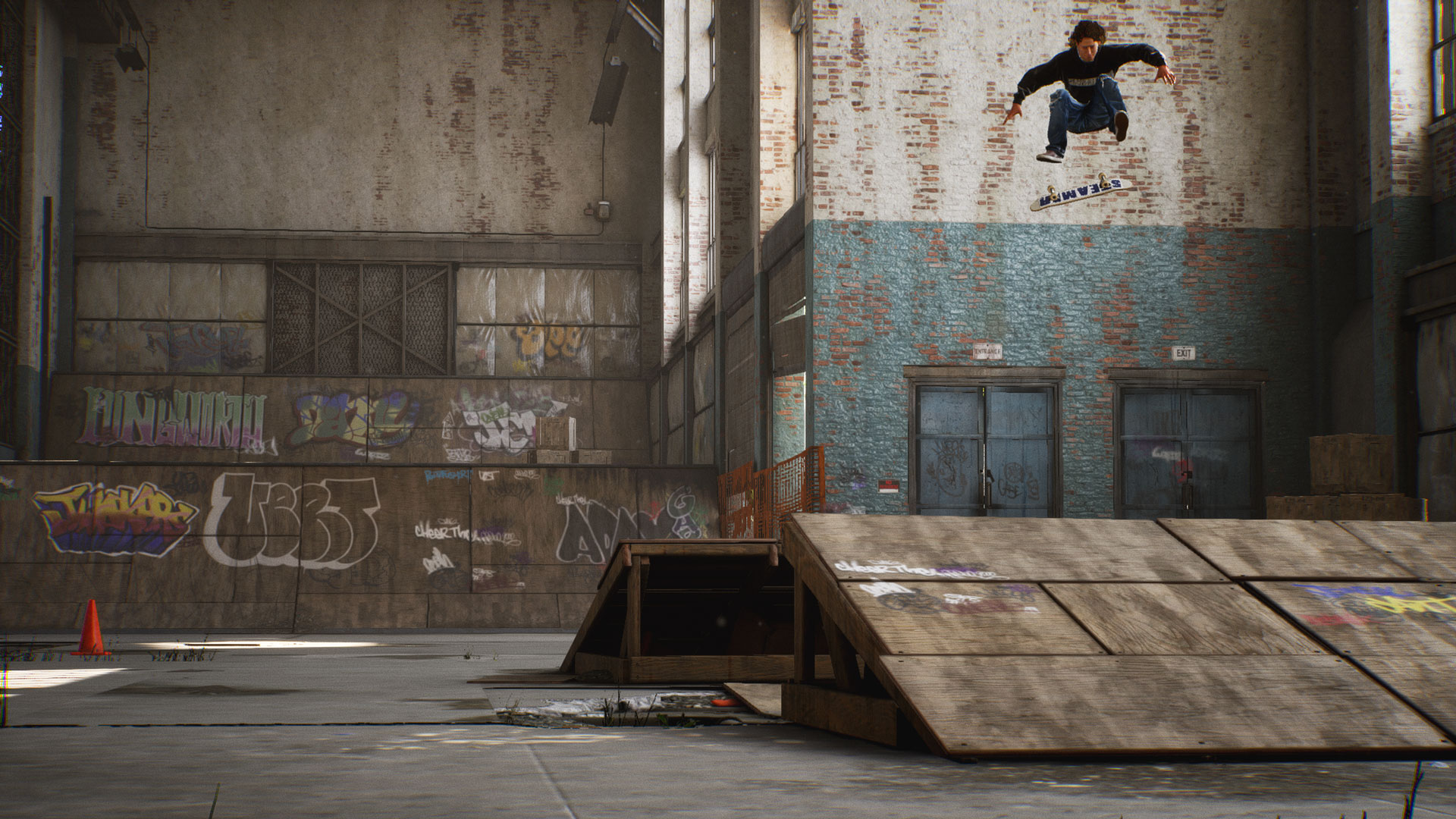 The old rosters of real-world skaters from both the games will be available to choose from. The lineup will include not only Hawk, but the likes of Steve Caballero, Geoff Rowley, Bucky Lasek, Elissa Steamer, Kareem Campbell, Andrew Reynolds, Bob Burnquist, and Chad Muska. "They were all super stoked to get on board," Vicarious Visions COO Simon Ebejer says to the Verge, "Those were pivotal moments in all of these skaters' careers. They were up and coming at the time, and now they're all truly icons in the sport."
What lyrics come to your head first? 🎧 Skate to songs from the era-defining soundtrack #THPS https://t.co/pwW052ooSY pic.twitter.com/9D73rg7w8W

— Tony Hawk's Pro Skater 1 and 2 (@TonyHawkTheGame) May 15, 2020
Activision had revealed that the soundtrack of the game was available on Spotify and fans had noticed a few songs missing. Kotaku had confirmed that five songs were not included:
Cyco Vision by Suicidal Tendencies
Committed by Unsane
Bring the Noise by Anthrax & Public Enemy
B-Boy Document '99 by The High & Mighty
Out With The Old by Alley Life
Ebejer had addressed that few songs won't make it into the game."The game is 20-plus years old," Ebejer notes. "We've got the vast majority, and I'm really excited about that."
Tony Hawk's™ Pro Skater™ 1 and 2 Announcement Trailer
Vicarious Visions are no strangers to the skate genre or remastering games, with experience on projects such as the handheld versions of THPS and remaster of Crash Bandicoot N. Sane Trilogy. "I believe that makes us the ideal studio to faithfully remaster Tony Hawk's Pro Skater 1 and 2," say Ebejer. "The challenge of a faithful remaster is knowing where to push the boundaries, and what to keep sacred," he says. "It's important to capture the original experience." The goal, he explains, was to "make it feel like a game meant for 2020."
The Tony Hawk's Pro Skater 1 and 2 Remaster will be available for physical and digital preorder in a date to be announced. The digital preorder will get player access to the Warehouse demo in the Summer ahead of the launch of the game and the physical preorder will be available in selected outlets in the US, Canada and Europe with a free Gift-with-Purchase, a Tony Hawk Mini Fingerboard. Players can also opt for the Collector's edition which comes with the digital deluxe content and a Limited edition skatable Birdhouse Deck with a printed autograph from Tony Hawk himself.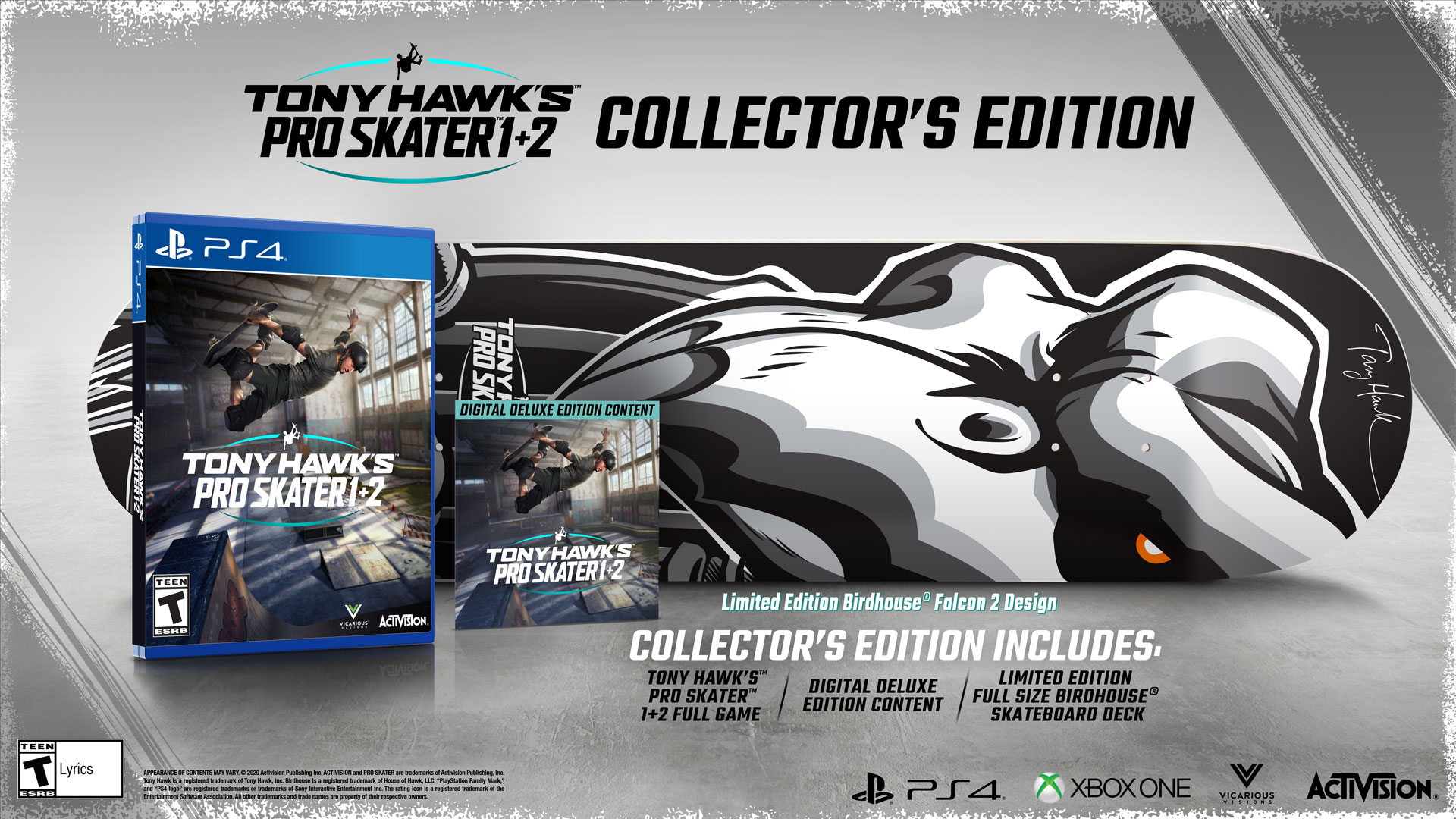 Tony Hawk's Pro Skater 1 and 2 Remaster will be releasing on September 4, 2020, for PS4, Xbox One, and PC.